Hi,
I know this is another late post, but I was working late tonight at work so kind of ran out of time. I know Thursday is review day on the blog but I thought I'd mix it up and instead of doing a book I would do a TV show since I basically slit my time between reading and binge-watching shows on Netflix. I thought I'd pick Love is Blind since it's a show I watched pretty recently and rated kinda highly. Anyway, I hope you like this. Let me hop in!
Title: Love is Blind
Genres: Drama, Romance, Weddings, Reality
Network: Netflix
Release Date: 13th February 2020
Seasons: 1
Episodes: 10 (plus a reunion ep)
Maturity Rating: 15+
When I Watched It: 23rd February 2020 – 5th March 2020
Description:
Singles try to find a match and fall in love — without ever seeing each other face-to-face, as emotional connection attempts to conquer physical attraction.
Plot Summary:
It starts with thirty men and women hoping to find love. For ten days they all have to speed date for like 10 hours straight, the men and women date each other in different "pods" where they can talk to each other, but not see each other. Not everyone one pairs up but if they do find a match, the men were able to propose to the woman they want to get married to. After the proposal they finally meet face-to-face for the first time. The engaged couples then head to a couples retreat in Playa del Carmen, Mexico. During this trip they spent time getting to know their partners, and were able to meet the other couples participating in the experiment.
Following the couples retreat, the engaged couples moved to the same apartment complex back in Atlanta. While at the apartments, they all met their partners' families and explored their partners' living conditions. At the altar on the day of the wedding, the engaged couples carried out wedding ceremonies and needed to make their final decisions at the altar about whether to split up or get married, answering the question "Is love blind?"
My Thoughts:
I really loved this concept, especially cause I always harp on about how I love meaningful book character romantic connections, so why would my TV opinions be any different. I didn't like everyone that was in the show – I definitely had my favourites…*cough cough Cameron and Lauren* I basically watched the show for them and Mark and hated everyone else. They all got on my nerves at some point or another. Don;t even get me started on Jessica…like damn – she has gotten a lot of hate since the show aired and while she shouldnt' have she kinda should have cause like she did some outrageous things! Like feed wine to her dog!!!!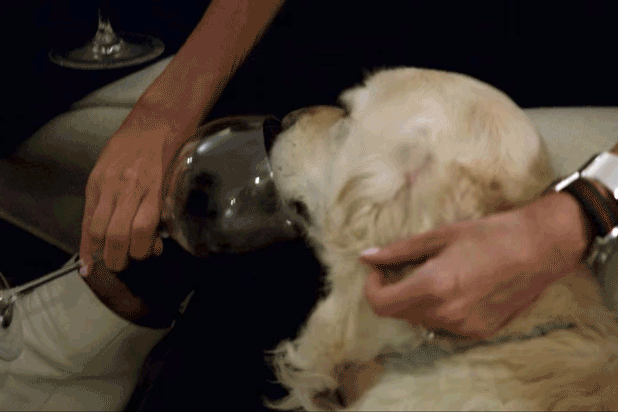 While I loved the premise I think they could have made it better by not having them get married. I thought the pod process was rushed and there was too much focus on the later stuff. Like if they stayed and we got more episodes of development of the couples I feel like more connections would have been made and we would have seen more couples than just the 5 that they ultimately showcased.
While I don't want this to be spoilery in case you haven't seen it and this makes you want to watch, but like damn Gg's reaction …. all I'm going to say peepzzzzz!!!
I give it ⭐⭐⭐ stars in total. It was enjoyable, not too long and gave me a bit of drama to sink my teeth into. Definitely guilty pleasure TV! This is the link to it's wiki page if you are interested, HERE.
Anyway, I hope you liked this! Overall, if you're a fan of anything a little outrageous, drama filled and ultimately some cute romance then definelty check it out.